The other day
I wrote about
how picturesque the Dubai Sports City Cricket Stadium is and showed some of the pics of the stadium before and after the completion of the construction.
Dubai's community has give the ground a nick name - The Ring of Fire.
The following views from the inside and outside will tell you why.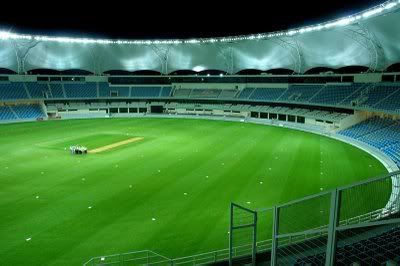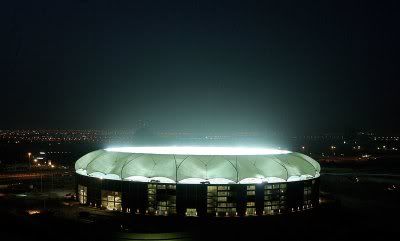 The Ring of Fire is ready to host Pakistan and Australia!