Doing the 12th man duties all day!
Before the game started, I asked him why he wasn't playing and whether he had an injury or not.
His reponse was "nah just resting".
The way he ran around the field serving drinks definitely showed that he was not due to injury.
I have never witnessed Shoaib Akhtar do 12th man duties.
Never!
Today was a first and surely a pleasant first.
But I still feel that with a 3 day rest between today and the next ODI on Friday, maybe he should have played today.
Nevertheless. Witness here Shoaib Akhtar running across the field with a cool box.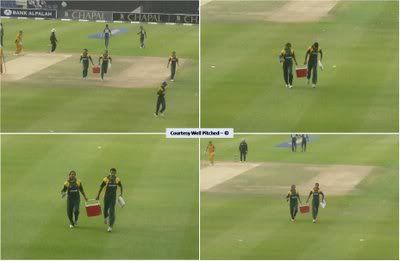 Related Posts: